From the car park at the East end of Thornton Reservoir dam, walk along the path along the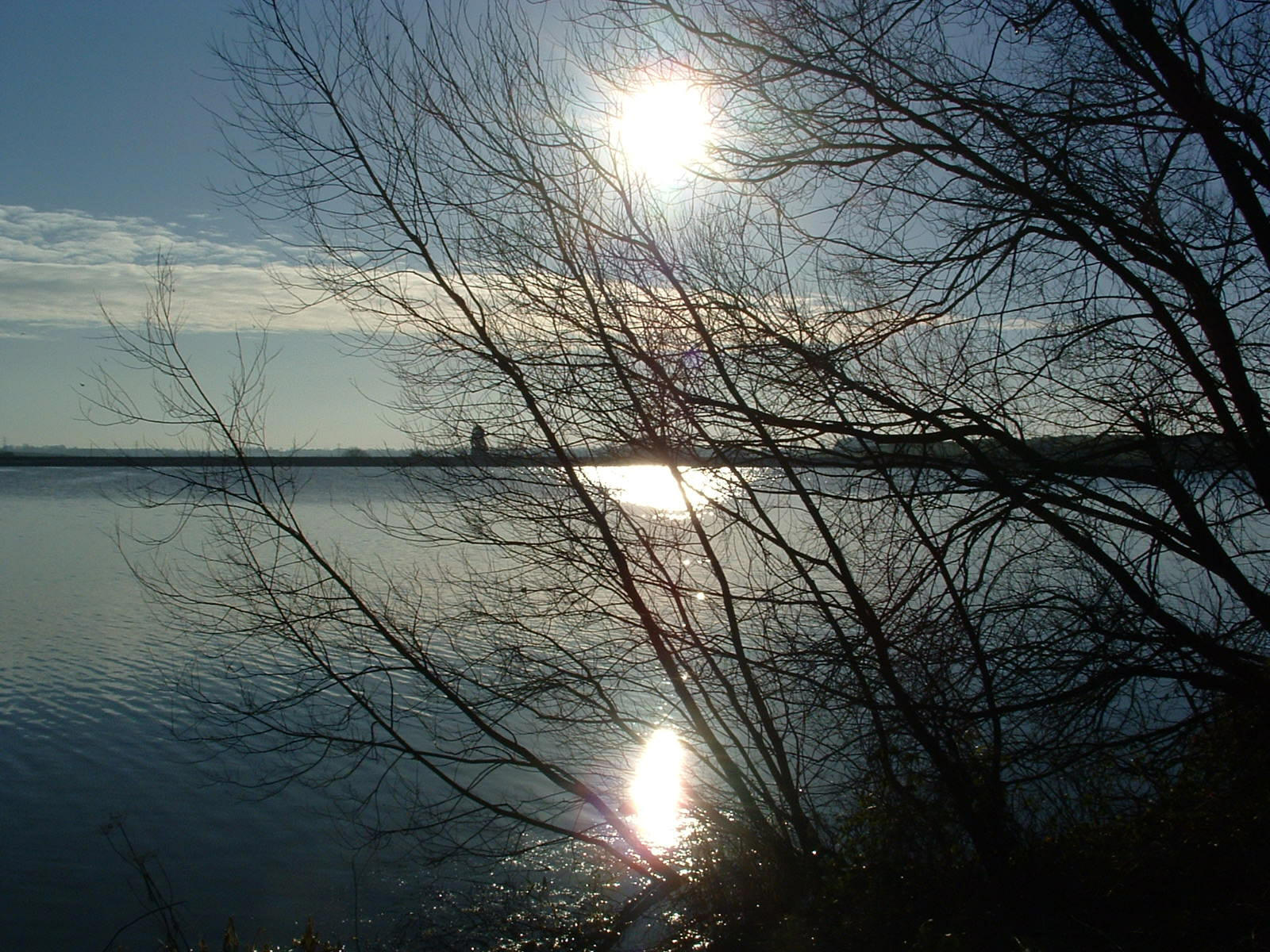 eastern side of the reservoir. At the eastern most point, cross over the river as it enters the reservoir. After crossing, donít follow the reservoir path, but instead go ahead onto the Leicestershire Round footpath. Shortly, there is a junction on the left, with two footpaths. Use the sign board as you enter the woods, aiming to leave the woodland via the second footpath. Head diagonally across the wood, turning left just after the abandoned farm equipment, then right in that field. Walk across the field and through "Ashley's Wood" bending left at the end of the woodland, eventually reaching the road. Upon reaching the road, turn right, then take the first footpath on the left.
Where paths cross, turn left, walking next to the field boundary to the road. At the road, turn right. Keep on this road (donít take the turning on the right), until just before Manor Farm. Here, take a footpath off to the left. Keep on this path until it meets another path, then turn left, and follow the path along the field boundary, (under power lines) eventually turning right and walking diagonally across a field, heading just left of Bagworth Park Farm. This part of the route is very very muddy.
Where the paths cross, go straight on, cross the railway line, and at the cross-path, go straight on again, heading under a power line and onto a road.
At the main road, turn left, then keep right on this road (ignore the turning on the left signposted Thornton) until you come to a footpath.
Here turn left, and walk along this path, crossing the railway line. Where the path splits, turn right, coming out on a residential street in Thornton. Turn right, and then at the main road turn right again, and walk back through Thornton to the car park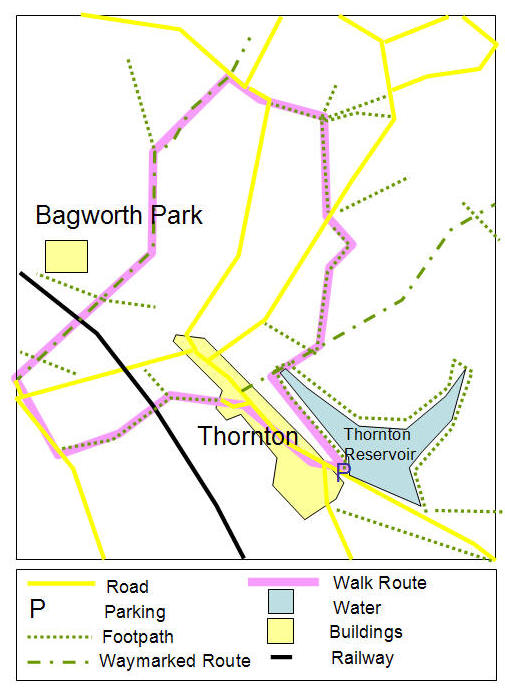 Map copyright Leicesterwalk 2003
This walk shares part of its route with another Leicesterwalk route, around Bagworth, Barleston and Thornton.
I have walked most of this route now. Unfortunately, since the map came out, much of the area has been planted with trees, and extra paths have been added, making navigation much harder. A lot of the stiles are overgrown and some are broken or rotten. It is vital to take a map and compass on this route, as the compass really is useful in the national forest site. It is not a walk for the novice.
Sadly, I did not have time to complete the full walk, and so took a detour back to Thornton.... so I'd be grateful for any comments etc.
History
Click HERE to find out about the history of Bagworth on our sister site - Semper Eadem.